Automotive, Manufacturing, & Industrial
Wagg's supplies exceptional products to our industry partners.
Wagg's has supplied coveralls, shop coats, shirts, pants, shop towels, mats, and washroom products to Auto Shops and Factories since the 1970s.
Our simple quality system is a welcome change to our new customers that have experienced other uniform companies. Dealing with a family-owned business lets you talk to the owners if need be.
We pride ourselves on delivering exceptional service that is fast and on time. A Wagg's representative will collect any solid garments from your shop or workplace on a regular schedule, predetermined according to your unique requirements. 
Forget having to worry about sourcing industrial laundering solutions; our uniform rental services include this critical service, providing your staff with clean, fresh, professional, and, of course, presentable workwear at all times. 
Not only that, we will carefully inspect uniforms following collection and carry out any minor repairs if necessary – in either case, you can rely on the Wagg's team to deliver quality uniforms when and where you need them. When a fresh supply is made continuously available to your staff, employees can continue performing their jobs safely and as intended without incident.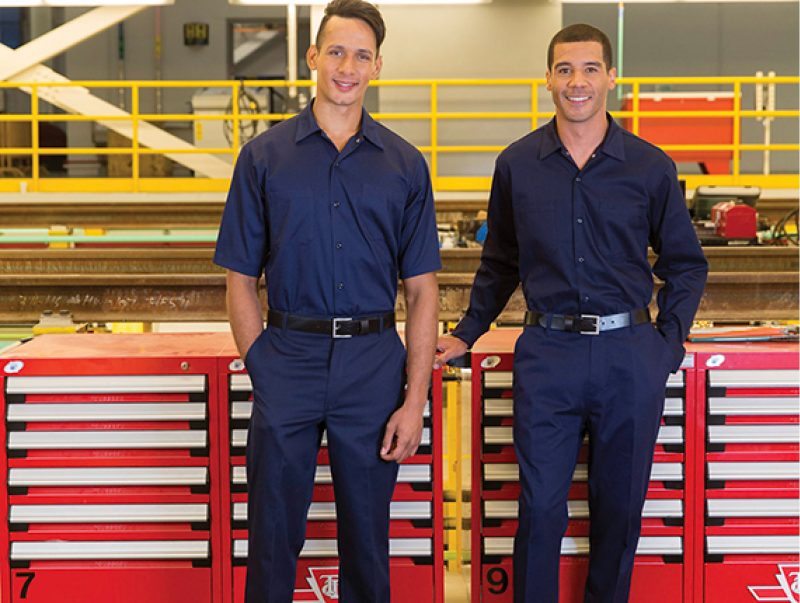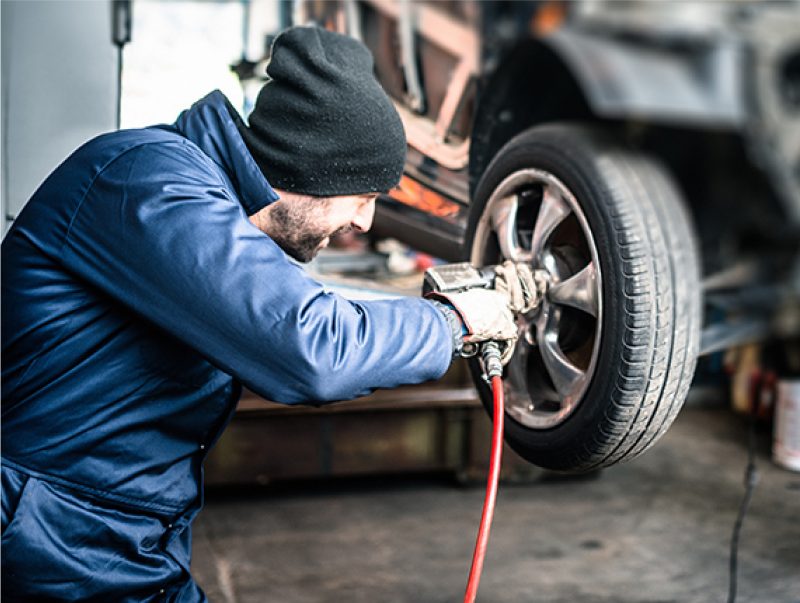 Variety of High-Quality, Comfortable Uniforms
Working in the automotive, manufacturing, and industrial industries can be physically demanding, tough and messy. Staff need uniforms that are durable and designed specifically for everyday use in their field.
Our line of apparel offers a variety of pieces including a selection of styles, colours, and fits, to ensure your staff have everything they need to perform their jobs and look the part at the same time! Designed for longevity and comfort, your employees will appreciate breathable materials and uniforms that are easy to maneuver in.
Choose from the Following Uniform Options:
Full Piece Mechanic Uniforms
Full Piece Automotive Technician Uniforms
Individual Shirts and Pants
Coveralls
Overalls
Shop Coats
Hats, Gloves, Jackets
Polos and Button-Down Shirts
Flame Resistant Clothing
Custom Uniforms, Shirts, and Pants

Custom uniforms are an optional service should there be something specific you'd like to represent your brand. Whether that includes custom colours, logos, or name badges, we are pleased to work with you to discuss your particular vision and uniform requirements.
Improved Safety and Performance
When it comes to the workplace, safety and security are often major concerns. As a business owner, you want to ensure that both your employees and customers can work in a safe environment.
At Wagg's, our line of uniforms and apparel is made with safety and comfort in mind. All material is moisture-wicking and breathable for optimal performance. Coveralls are an excellent way for your workers to protect their personalized clothes from rips, stains, and tears. When you choose to rent automotive, manufacturing, or industrial uniforms, your staff will appreciate not having to spend unnecessary money to keep their work clothes in optimal condition, eliminating added stress.
An auto repair shop is a tough job requiring a lot of physical exertion. Renting uniforms means you won't have to deal with stains or expensive replacements.
Our services will replace worn, stained, and ruined uniforms with brand-new ones without causing inconvenience. While your staff focus on their job, we'll take care of your uniform needs.
Wagg's also provides rental solutions that keep your shop professional and presentable. Improve day-to-day operations including safety measures and customer satisfaction, with our line of floor mats, towels, mops, and bathroom products. A clean and hazard-free work environment is a safe one, free from liabilities!
Protect your staff and customers and consider Wagg's for all your shop's needs.
We've got you covered.
At Wagg's Our Future is Green!
Together, we are committed to reducing plastic and improving our packaging. We will be delivering our products in reusable laundry bags. We estimate a savings of over 20,000 lbs. of plastic waste per year. Reduce plastic and save the environment!
Contact us today to experience the best service in the industry!
MATS AND MOP RENTAL, LINEN AND UNIFORM SUPPLY, FACILITY AND PAPER PRODUCTS