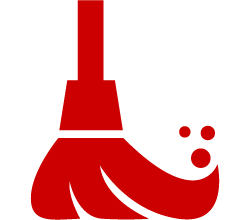 Welcome to Waggs Ltd specializing in Mat Rentals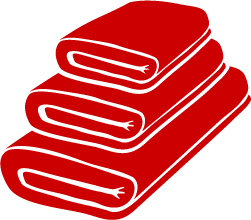 WAGG'S LTD.

24 Ontario Street Orillia, Ontario L3V 6H1

705-725-7999 / 705-326-3517

Fax 705-326-1297 Email: info@waggs.ca
MOE # 5350-8KSMHX
Our Service is Simple
Mat Rentals
Did you know that the cost of removing one
pound of dirt from a building can easily exceed
$500.00?
90% of dirt, dust, and grime in public buildings
are "tracked in" from the outside. Only 10% of
dirt is removed from mats with a vacuum
cleaner.
That is why you need our floor mat service!
Some of the benefits include:
1.
Regularly changed clean mats give a better appearance to your facility.
2.
Exceptional dirt holding capacity.
3.
Provides brushing action to dislodge soil from bottom of shoes.
4.
High moisture trapping ability.
5.
Many color possibilities.
6.
Minimizes slips and falls.
7.
No Investment.
8.
Nominal service charge.
9.
Saves premature carpet replacement.
10.
Indoor air quality is improved. (No dust).
We're the floor mat service professionals!
Service schedules are very flexible; weekly, every other week and every 4 weeks service can be altered over the
course of the year.
The list of our Rental mats are as follows:
3' x 5' Welcome Mats - Nylon on Nitrile Rubber
3' x 5', 3' x 8', 4' x 6', 4' x 8', 3' x 12', 3' x 15' Entrance Mats - Solution dyed Nylon on Nitrile Rubber
2' x 3', 3' x 5', 4' x 6' Super Scrape Mats for the outside of your door, the first step!
3' x 5' Comfort Flow Anti-fatigue - Ideal for kitchens and industrial applications.
2' x 3', 3' x 5' Air Flex - Anti-fatigue Launderable mat
3' x 5' Coffee Mats - Chocolate background with sandalwood print -100% Nitrile Rubber
Classic Solution Carpet Mats
· Solution dyed nylon yarn
· Rubber backed
· Built in static dissipative feature to provide permanent protection against harmful static electricity.
· Many sizes available.
· Good used mats also available, Call for details.
Mat Purchases
Please contact our Office